Thankful for our PMF Family!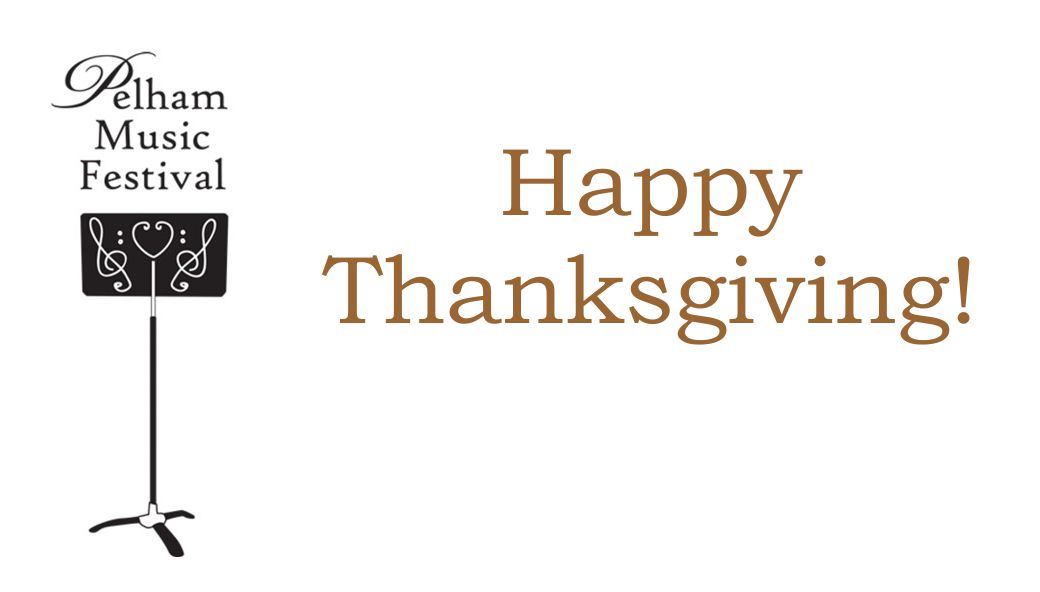 We are thankful for our PMF family, and for the opportunity to share our love of music together again!
There's still time for your young performer(s) to register for the 2023 Pelham Music Festival.  (Registration closes on Friday, December 16.)  If they don't yet know what piece they'd like to play, that's OK — they can still register now.  Just check "I don't know yet" where the form asks you.
We wish you and your family a happy, music-filled Thanksgiving, and can't wait to see you on January 21 next year!
---
** please remember to like / tag us on social media **
#PMFfamily  #PMF23  #pelhammusicfestival  #pmfmusicians
#PMFperformers #pelhammusicfamily   #pelhamny  #HappyThanksgiving